Stories of pain no gain in dental crisis
Feedback from Bristol patients has been used to show the crisis in NHS dental care which helped inform a Parliamentary debate.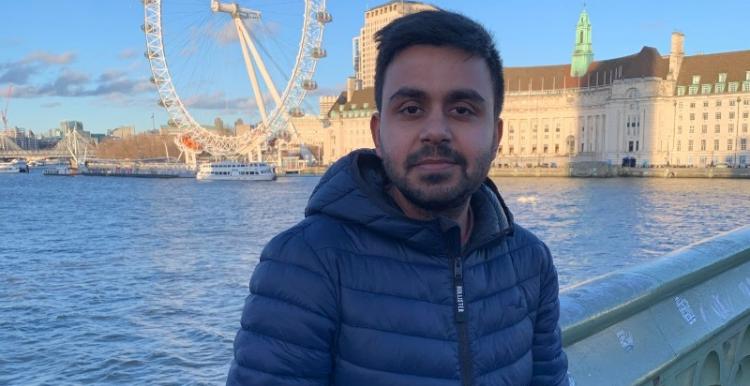 Healthwatch Bristol has heard from over 100 people struggling to get NHS treatment from a dentist. Hardly any practices are accepting new patients meaning people are facing months if not years' wait to get help.
Healthwatch England has used our stories of concern to add weight to the argument that there is a twin crisis of lack of accessibility and affordability. There was a debate in Parliament today (Tuesday 25/5) led by Bedford MP Mohammad Yasin.
Our Area Lead Julie has aired our concerns with Bristol MPs, has also represented patients' views at the South West Local Dental Network's meetings. We will also hear the latest on proposed dental report programme in the SW being discussed at a Sprint workshop led by NHS England on June 10.
Healthwatch England's Chair Robert Francis is meeting Minister for Prevention, Public Health and Primary Care - Jo Churchill MP (Conservative, Bury St Edmunds) this week to discuss our findings.
See more here https://www.healthwatch.co.uk/report/2021-05-24/dentistry-during-covid-19-insight-briefing
Our Bristol Area Lead Julie has also heard from Bristol resident Lovish Dhingra who has been in extreme pain for weeks and has phoned 40 dentists been to A&E and even video called a Dr in India as he was so desperate for help. He said: "I queued outside the dental hospital at 7am and still they wouldn't help as I was not bleeding or had facial swelling and wasn't classed as an emergency. I've been told to take ibuprofen for five days and see a dentist"
Another caller states he has rung every single dentist listed in the dental search website on the NHS portal and not one of them is taking on NHS patients although many offered him private appointments - he cannot afford to pay.
Healthwatch Bristol advises those seeking NHS treatment keep an eye on this site  https://www.nhs.uk/service-search/find-a-dentist as it should be updated every 90 days at least - you need to scroll down for each surgery and see if they will take patients currently.
1.There is a free Dental Service at South Bristol Community Hospital (bookings by appointment)
Primary Care Dental Service
South Bristol Community Hospital
BS14 0DE
Monday - Friday 09.00-12.30 and 14.00-1700
0117 342 9792 or 0117 342 9763
2.The Primary Care Unit at the Dental Hospital provides an emergency dental walk-in service for patients who do not have a registered dental practice. 
This is a triage service.
Doors open at 8am. Patients must arrive before 10am.Bristol Dental Hospital
Lower Maudlin Street
Bristol
BS1 2LY
3.Emergency Dental Service for patients who already have a dentist
This service is provided to any patient, whether NHS or private, who requires out of hours dental treatment outside of their normal dentist's opening hours, or is just visiting the area. To access this service, patients must phone 111. Triage will determine the patient's need and an appointment will be given if appropriate. Referral is not needed by a dentist.
The cost of treatment for all services and clinics is the same as at any other NHS dental practice. Unless individuals are exempt from charges, for which proof is normally required, normal NHS charges apply.
Charges will be payable at the time of treatment and need to paid in full.
We are working with local MPs to ensure they are kept updated regarding the plight of Bristol citizens and they have expressed their interest in the local Healthwatch progress in championing residents voices to access an improved and equitable system.