Julie ready to help as a volunteer NHS Responder
Our Healthwatch Bristol Area Lead Julie Bird has signed up as an NHS Responder after being moved by her work with Healthwatch - where she heard "heartbreaking" stories from the public in need of help.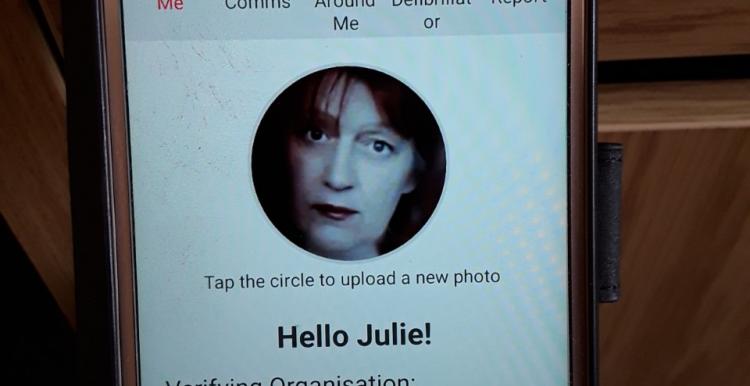 Julie wanted to volunteer as she has an elderly mother living in Norfolk, which due to the Covid-19 outbreak she cannot currently visit, so instead she wanted to "help people like her."
VERY PROUD
She said: "I am very proud of the work we do at Healthwatch. But while it feels useful to be directing people to help and offering advice and guidance at my desk, I am missing the interaction with people that I had before the virus when I was out in the community talking about health and social care. I know that as a team we are providing a vital service - matching those in need to NHS volunteers - and it inspired me to be part of the next part of the process. I am excited to be offering my time and feel I want to be doing something positive during my weekends rather than raiding the fridge  and worrying about the TV news."
EMERGENCY SIREN
Julie is now on hand to help, in the Nailsea area, after downloading the special GoodSam app and has tested the emergency 'siren' noise her phone would make to let her know someone needs her help.
If Healthwatch or another organisation refers a caller, Julie will receive a text which gives details of the assistance required. This could be doing shopping, a chat to help someone feeling isolated or providing transport to an appointment.
Julie said: "I have received emails saying that the Royal Voluntary Service is keen to get started and the calls should start coming in soon. I have always worked in jobs where there are people that feel left out."
Healthwatch has been providing a phone service to the public and it was obvious from taking some of these heartbreaking calls that there are people out there who are afraid and really need support and help.