Bristol Homeless Project is ship shape
Flat chance - Healthwatch is supporting an unlikely solution to Bristol's homeless - providing accommodation from shipping containers. A new community is taking shape which is being managed by Help Bristol's Homeless.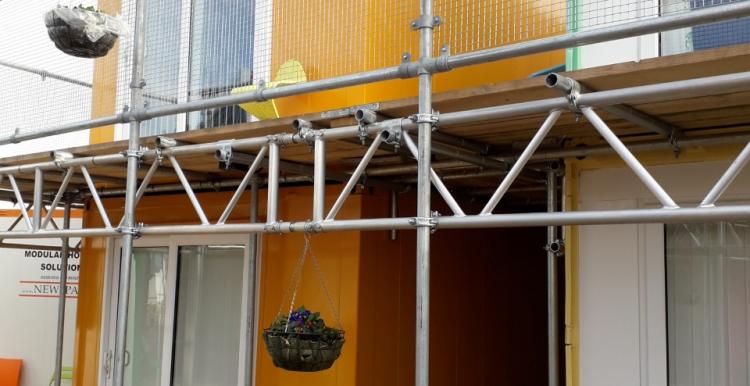 Rob at Help Bristol's Homeless project met our new area lead for Bristol, Julie Bird, to discuss the health needs of people in temporary accommodation and how we can link up with the work the group is doing.  Rob outlined the issues facing the homeless community around inclusion and access to services and showed Julie the adapted shipping containers and how they are providing temporary accommodation.  Jasper who founded the project discussed the kind of difficulties that homelessness presents and shared his vision around empowerment and dignity through making housing a priority  https://helpbristolshomeless.org. This inspiring project provides temporary housing, emergency care and practical support in adapted shipping containers and will be working with HW to ensure no voice goes unheard, even when perhaps in situations like this when the most basic healthcare is difficult to access. 
The project, based in Bedminster, now has 14 dwellings, a canteen, restaurant, launderette, shower/toilet block, and a double decker bus which sleeps 12 people.
Our saying is 'Together we can make a difference'. We are building a community and if you get in touch we can sort out Bristol's homelessness.