Healthwatch Bristol nominee Errol Campbell comes second at the Healthwatch England Conference 2018
Errol Campbell from the Friends of Caswell Thompson, local Bristol hero, was nominated by Healthwatch Bristol for this year's #ItStartsWithYou award at the Healthwatch England Conference.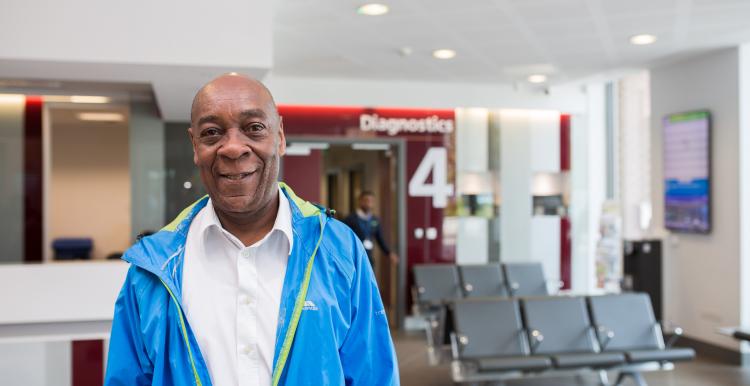 Errol was a runner up out of 170 overall category nomination entries and was commended for his dedication.
Statistics show that one in four Black men will get prostate cancer at some point in their lives and that they are twice as likely to get it than other men. Errol and Friends of Caswell Thompson, the name of the friend who died, have held two prostate cancer awareness days in Bristol over the last two years. They have also been campaigning to lower the age of screening for Black men.
Healthwatch Bristol manager Sarah Ambe says:  "It has been a pleasure working with Errol and Friends of Caswell Thompson. We couldn't be prouder of the work they have done to raise awareness of prostate cancer and to break the taboo of men speaking about what is a deeply personal issue for them.
We know that more work needs to be done to raise awareness and get men to their GPs and we will be supporting Errol with the next awareness day next year.
There are plans to hold further events across Bristol, to make sure the message is being shared and there are other projects in the pipeline, to continue the vital work already being done, as well as talking to local providers about how this work is further brought into the radar, of more health professionals' awareness.