Healthwatch Network Health and Care Priorities for 2019
To mark the start of 2019, Healthwatch England is today publishing our annual network priorities list – setting out the key health and care topics our local teams will be working on over the year ahead.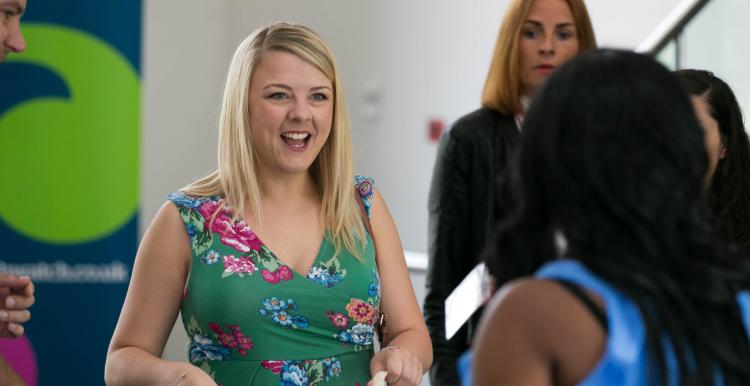 GPs, dentists and other primary care services most common issue to be explored

Needs of children and young people to feature strongly

Mental health and social care appear in the top five for third year in a row
Over the last year Healthwatch engaged with over 400,000 people about their experiences of care.
Drawing on the wealth of qualitative data they collect, and through additional activities such as high-street surveys and townhall events, each local Healthwatch works with their community to set out a number of priorities for their area.
Healthwatch England has analysed 139 of these local plans and compiled a national list of the top issues.
The top five priorities for 2019 are:
Primary care (including access to GPs) – 64
Children and young people – 57
Mental health – 50
Services working better together – 49
Adult social care, including residential care homes or care at home – 41
The projects undertaken by Healthwatch will build on the day-to-day activities of the network visiting hospital, GPs and care homes etc. and engaging with local people at events and in public spaces to gather their views.
At a national level we will look to use the combined findings to provide insight for decision makers across the NHS, social care sector and Whitehall about the sorts of improvements people want to see.
To do this we need the support of local people. We need more willing individuals to join our 5,000 volunteers and help us smash last year's recording breaking efforts – which saw us increase the number of experiences we collected by an impressive 19%.
We also need more people to come forward and share their experiences and ideas with us, and help us reach our goal of hearing from more than one million people a year.
Focus on primary care
With the vast majority of people's experiences of the NHS coming through their GP, it is not surprising to see it top this year's list. And whilst problems getting an appointment is a common issue, it's by no means the only thing people feedback about.
Online booking systems for example. Previous research by Healthwatch has shown that this the direction they want primary care to go in, but they want it to go further. They want to be able to book appointments with a variety of primary care professionals, from practice nurses to pharmacists, not just the GP.
On mental health too, Healthwatch research has shown that people recognise the improving support on offer through their GP, but that they want to see more peer support rather than having to see their family doctor.
These issues and more will be explored by the Healthwatch network in 2019 to help services make the improvements people want to see.
Sir Robert Francis, Chair of Healthwatch England, said:
"Taking the time to listen to people's experiences of care and what they want to see done differently is enlightening and often generates a range of practical solutions that can help services better meet the demands being placed on them. This is what we do at Healthwatch. We take the time to listen, and encourage others across health and care to do the same, building vital insight that helps services make the right changes first time. As well as GPs, it's really encouraging to see the needs of young people as a key area of focus. The fact that social care appears in the top five for the third year in row also shows the increasing attention communities want to see placed on creating a system that works for them. But we cannot improve things on our own. If anyone has a story they want to share or an idea they think might help, I urge them to make it their New Year's resolution to get involved and speak to their local Healthwatch."