Grab your chance to speak up on health services to make a difference
Your views are being sought to make sure health services meet the needs of patients. A draft version of a new public involvement document by local commissioning group BNSSG can now be viewed and people have until December 13 to respond.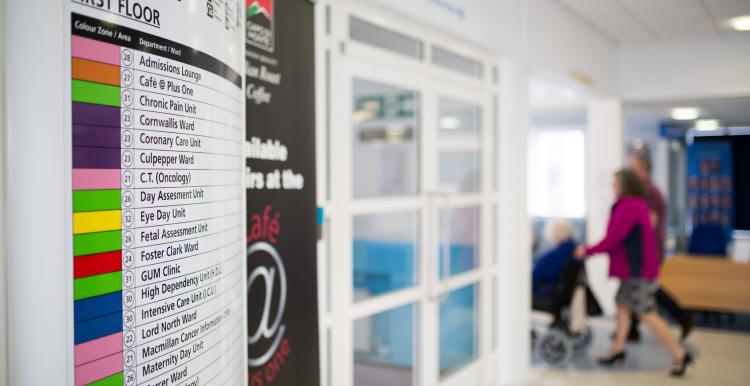 This group is now looking to gather feedback on this policy to ensure it sets the right direction for the future of Patient and Public Involvement in the area.
This Draft Patient and Public Involvement Policy Provisions is looking at the way the local clinical commissioning group listens and takes into account views of people using health services.
The aim is to ensure that people are at the heart of what it does so citizens can co-produce and shape services, following the principles of values-based healthcare. This will help the group fulfil its goals, values and overall vision of: "Healthy, fulfilled lives for everyone." 
The NHS and BNSSG CCG see the role of listening to and taking into account the experiences and views of all those who use NHS services as paramount to the way it works · This commitment is set out in the National Health Service Act 2006 (as amended by the Health and Social Care Act 2012), which states that citizens have the right to be involved, directly or through representatives, in the planning of healthcare services.
Part of this is the you said…we did; evidence-based patient outcomes. This is to make sure the benefits  of involvement, engagement and participation are clear for all by providing clear and consistent feedback and reporting on the outcomes of involvement, engagement and participation. This will include how the CCG has acknowledged and acted upon data that is sent in.
Or follow the web link Go to https://bnssgccg.nhs.uk/get-involved/surveys-and-consultations/
Insights and Engagement Manager Ben Carlson-Davies explains more: "As the organisation responsible for planning and buying healthcare services for the people of Bristol, North Somerset and South Gloucestershire, we embrace the central role of listening to and taking into account the experiences and views of all those who use healthcare services. It's an essential process that ensures we put people at the heart of what we do and work with people to co-design and shape services that meet the needs of our population. "The Policy will provide a framework for how we involve local people with the development, implementation and review of healthcare and wellbeing policies and services across our region. It will also set out how we ensure information is accessible to all people and groups."