A weighty issue - a whole city approach to change lives for the better
A healthier outlook - our team is joining next month's discussion to help improve diet and lifestyle habits in Bristol.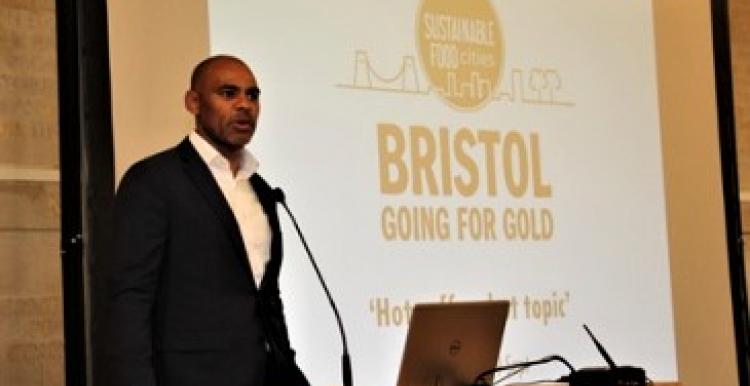 The Hot Coffee, Hot Topic event is hosted by the Mayor as part of the Alive Bristol initiative which aims to help bring about healthier and more active communities. Our area manager Vicky Marriott and our new Bristol area lead, Acomo Oloya, will join the debate to help co-ordinate a whole city approach to tackle unhealthy weight levels, which the city council has said is a priority. The discussion will take place on Wednesday 5th February from 10am until 11.15am at City Hall.
You don't need to work in an area linked to the topic to attend; Hot Coffee, Hot Topic sessions are relaxed and informal and allow any colleague to be part of an interesting morning. Whoever you are and whatever your role, you are welcome to join in.
The causes of unhealthy weight are complex, so a coordinated 'whole city' approach is needed to help tackle the large inequalities between the most and least economically deprived areas. This will involve collective action across the local authority, NHS, education settings, food businesses, leisure and sport providers, workplaces and communities.
Please book your free ticket here: https://www.eventbrite.co.uk/e/hot-coffee-hot-topic-a-whole-city-approach-to-healthier-people-and-places-tickets-85637051727
"Bristol is a city where people are a healthy weight, with an environment that makes it easier for everyone, regardless of age, background, circumstance or where they live, to access affordable, sustainable and healthy food, eat healthier diets and live active lifestyles."