Some appointments and procedures at Bristol hospitals postponed
A number of routine operations and outpatient appointments at Bristol and South Glos hospitals have had to be postponed due to the pressures on services caused by the coronavirus.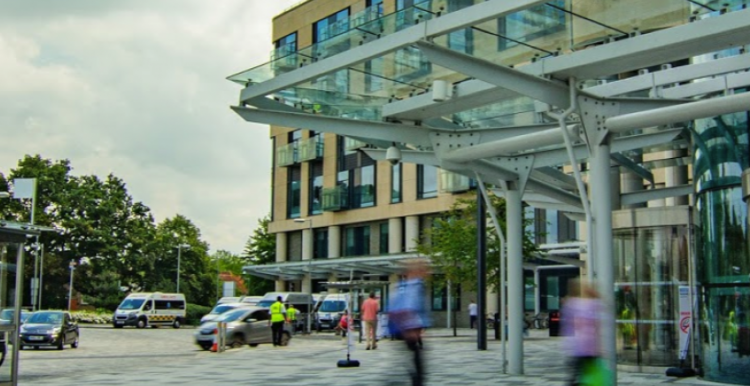 There have been no further details on how many procedures are affected at the region's hospitals. The situation is under constant review at North Bristol Trust's hospitals; Southmead Hospital, Cossham and Bristol Centre for Enablement. Procedures and appointments have also been postponed at University Hospitals Bristol and Weston NHS Foundation Trust sites; St Michael's Hospital, BRI and Bristol Royal Hospital for Children to ensure there is the capacity to treat people with urgent conditions and cancer patients.
The Healthier Together Partnership says the aim is to run as many services as safely as possible. Patients will be prioritised based on urgency. 
A spokesperson for the University Hospitals Bristol and Weston NHS Foundation Trust said last week a small numbers of surgical procedures have also had to be rescheduled at Weston Hospital.
Full details from NHS Bristol, North Somerset and South Gloucestershire CCG please see here.
We would like to reassure people that this is a temporary measure, and we are reviewing the situation on a daily basis and aim to re-introduce routine services as soon as is safe. Our clinical teams will be contacting their patients regarding the next steps. If you have questions about your appointment or treatment please contact the number on your appointment letter. "Our hospitals remain open for emergency, urgent and cancer-related care.
THE FOLLOWING STEPS ARE BEING TAKEN TO REDUCE PRESSURE ON NHS 
 Cancelling some non-urgent elective procedures and outpatient appointments in our hospitals. This step has not been taken lightly, and will support the continued delivery of urgent elective care including cancer surgery.  
 Faster discharge for all hospital admissions, ensuring that people leave hospital as soon as they are medically fit to do so. Community support will be available to ensure this takes place safely. We are asking families to support us by helping their loved ones return home or to another community setting as soon as they are able to.
Enhanced mutual aid support between our organisations, allowing staff to work more flexibly across settings and where the resource is most needed.
Restarting a telephone support service to help reduce hospital admissions.  Further wraparound support for care homes.