Our Area lead Julie tells BBC Radio Bristol about problems getting to a dentist during the pandemic
NHS dentistry has been pushed to crisis point by Covid-19 – new research by Healthwatch has found.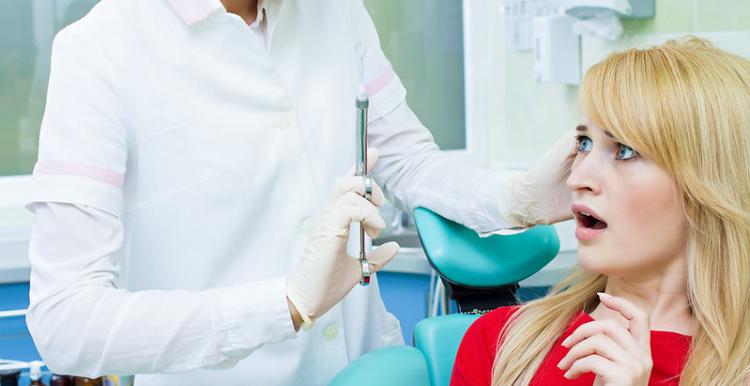 There has been a 452 per cent rise in calls and complaints about dentistry during lockdown and in the summer made to Healthwatch - many people saying lack of access to treatment has left them confused, anxious and in pain.
Healthwatch is now calling on the Government and NHS England to get to grips with what has become a nationwide problem. 
Bristol Area lead Julie Bird was interviewed by BBC Radio Bristol's Emma Britton, on the Breakfast Show on December 14 about some of the problems people were having over the summer and more recently getting dental treatment. Some were left confused or in pain and some even resorted to DIY treatments. Emma also spoke to our volunteer and director Tim Evans as he was given a kit to carry out a filling at home and was left in pain when the tooth got infected. See the interview here https://www.bbc.co.uk/programmes/p08zslhm
Healthwatch Bristol, North Somerset and South Gloucestershire has had feedback from more 100 people who have struggled to get treatment on the NHS who live in Bristol and South Glos. Some have been offered private appointments but have not been able to meet the high costs especially as a few told us they had lost their job due to Covid-19.  
Jade Reynolds, from Bristol, was left in pain for months after she broke her tooth. She was initially given an appointment but then told she couldn't be seen on the NHS. After complaining, she was finally allowed in to have it removed but fears many people in a similar position like her will just have to wait it out. Or resort to drastic DIY measures. 
She said: "I broke a tooth in March, I left it until the government said surgeries would be open again and I rang up to make an appointment with no issues. 
I received a phone call to cancel that appointment stating I should not have been given it and should be seen by an emergency dentist. They added that I would have to pay privately and then deregistered me. 
I was reinstated in the end and had the tooth removed but there were serious communication problems with the advice I was given." 
Healthwatch's national review of 1,300 people's experiences of accessing dental care found that: 
More than 7 in 10 people (73%) found it difficult to access help and support when they needed it.  
Access issues were caused by dentists not taking on NHS patients, as well as conflicting advice from different parts of the NHS about what help is available.  
Many people were offered treatment if they went private, despite research indicating that 40% of people would struggle to afford private dental care.2  
The impact of not being able to access care led to many people to experience pain, discomfort and further complications. 
The increase in feedback comes after the British Dental Association reported that treatments delivered by NHS dental services in England are at a quarter of pre-COVID levels, with over 14.5 million fewer procedures taking place.  
Healthwatch Bristol's Area lead Julie Bird presented a summary of this feedback to the South West Local Dental Network recently which covers practices from Swindon to the Scilly Isles.  They have agreed to look at how communication can be improved amid the need to stagger appointments due to the extra cleaning needed between each one.
Healthwatch has made various recommendation to help practices communicate better with patients and those seeking help so they understand more clearly why they might have to pay for private treatment.  
A lack of communication from dentist professionals has left people not just in severe pain but also confused and anxious and we want websites to help people be better informed.