Record number of Covid-19 jabs given - but the roll-out will be 'significantly constrained' in April
NHS staff delivered almost 100,000 Covid-19 vaccinations in a single hour on 20 March breaking the record for the largest number of doses given. In Bristol over 1,900 had their jabs in one day.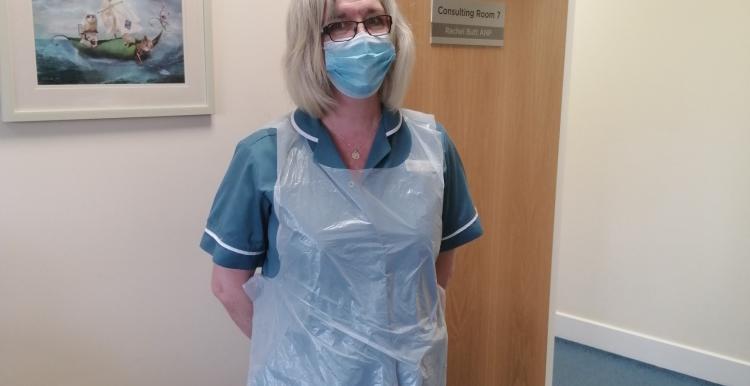 A record 756,873 jabs were recorded across England, including 686,424 first doses to cap a bumper week. Nurses, doctors, pharmacists and countless others delivered 96,834 vaccinations between 11am and 12pm on Saturday, an average of 1,614 a minute or around 27 a second.
One group of GP surgeries in Kingswood, known as 4PCN, vaccinated 1,909 people in a day across four sites in Bristol.
There will be a significant reduction in vaccine supply during April, which means that the number of first-dose vaccinations that can be given will be significantly constrained.
Since the NHS vaccination programme, the biggest in the health service's history, kicked off a little over 100 days ago, 371,303 doses have been delivered providing protection to 348,491 people in Bristol, North Somerset and South Gloucestershire.
Find out more about the local Covid-19 vaccination programme.
We have a strong supply of vaccines for the coming week, so if you are aged over 50 or eligible for vaccination due to an underlying health condition, don't delay. Now is a great time to book your Covid-19 jab – it's quick and efficient, safe and effective, and painless. "If you are over 50 or have an underlying health condition that means you are eligible for vaccination, please contact your GP surgery to book your appointment
Current groups that are being offered the vaccine
people aged 50 and over
people at high risk from coronavirus (clinically extremely vulnerable)
people who live or work in care homes
health and social care workers
people with a condition that puts them at higher risk (clinically vulnerable)
people with a learning disability
people who are a main carer for someone at high risk from coronavirus
Appointments for first doses are still available for the rest of March, but they are filling up fast. So if you are in one of the eligible groups listed above and you haven't booked your first dose yet, please do so now. The supply of second doses is secure.
It's quick and simple to book via the NHS online booking system, by contacting your GP or by calling 119 free of charge between 7am and 11pm.