"Not having the option to have NHS care is a real concern" - our Area Manager, Vicky Marriott, speaks to BBC Radio Bristol about the problems facing dentistry
As waiting lists grow and the number of dentists turning away NHS patients increases across the South West, our Area Manager spoke to James Hanson on BBC Radio Bristol about the difficulties facing those who cannot afford private treatment.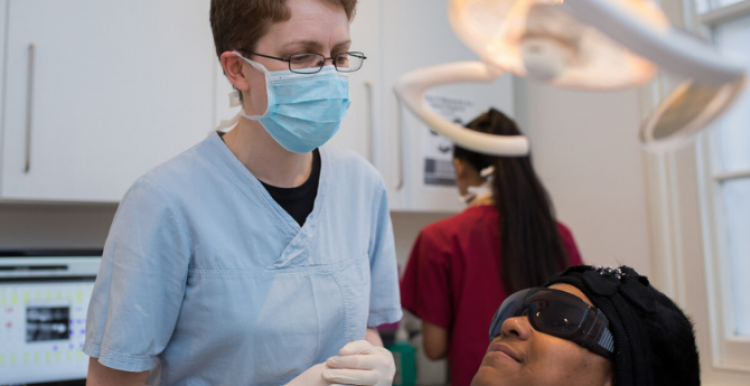 73 people contacted Healthwatch Bristol between July and September 2021 about the difficulties they were experiencing finding an dental practice taking NHS patients. Some said they had emailed or phoned every single practice in the area to see if they could get treatment.
Vicky Marriott, our Area Manager for Bristol, North Somerset, and South Gloucestershire, was invited onto BBC Radio Bristol to discuss the current situation, after reports that some dental practices are no longer offering any NHS treatment at all.
"We've been looking at this across the last 18 months, at least", Vicky said.
"I would definitely say there needs to be a change in how the patient care is provided, particularly to NHS patients. It is a real problem."
The issue is not restricted to the South West. There are more than 150 branches of Healthwatch across England, and many have reported similar issues.
One of the issues is that if only the patients with the highest level of need are being seen by their dentists, there's less capacity for them to support people who need preventative care, and that's often sought by people on lower incomes. It's not a fair system at the minute.
Following feedback from Healthwatch Bristol and other local Healthwatches, the Department of Health and Social Care, NHS England, and Healthwatch England have urged dental practices to update their information on the NHS website, to state whether or not they are accepting new NHS patients and help people find dental care more easily.
Dentists who are still offering NHS treatment are working at reduced capacity due to the pandemic and increased safety protocolls. This means that fewer people can be seen, and there are fears that a decline in the number of people booking in for, or able to access, a routine check-up may lead to further problems.
We're storing up problems for the future, if people aren't going to the dentist when they need one, so that's a concern.
Our evidence and concerns about dentistry have been put to the South West Dental Reform Programme, and our research and reports are sent to our umbrella body, Healthwatch England. Reports are also sent to NHS England, and to regulators such as the Care Quality Commission, to ensure standards of care are maintained.
If you would like to share your feedback on NHS dental services in Bristol, click the pink 'Talk to us' button below and tell us your views.