'Living Safely With COVID-19' - Bristol City Council sets out how the city will 'prevent, protect, treat and respond' to the virus as restrictions are removed
Vaccination, voluntary protective behaviour such as maintaining good hand hygiene, and anti-virals and treatments are key priorities as the country prepares for the removal of the remaining COVID-19 measures on the April 1.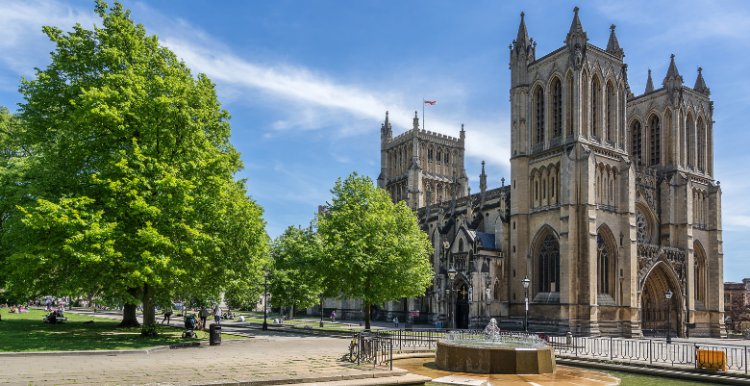 From April 1, all COVID measures in England will be removed. The local NHS in Bristol has urged people to continue wearing a face covering, washing their hands, and social distancing if possible when visiting healthcare settings such as GPs and hospitals.
The 'Living Safely With COVID-19' framework, published by Bristol City Council today (March 11), acknowledges that there is 'considerable uncertainty' about the path the virus will take, but that 'harms as measured by hospitalisation and severe illnesses are low, and containment measures are both costly and have other consequences for physical and mental health.'
It outlines ways the council hope to prevent further outbreaks of COVID, which include:
local surveillance, based on sources of information such as vaccinations, testing in care homes and the NHS, and the number of people who need treatment for COVID,
encouraging people to get their vaccination, maintain good hand hygiene, wear a mask in busy and enclosed areas, and avoid mixing with others when unwell,
and addressing health and income inequality.
The framework also sets out how the council plan to protect people from COVID, by supporting high quality infection prevention and control measures in health and care settings. The NHS are developing health plans for people at a high risk of developing serious illness from the virus.
Treating COVID falls into two broad categories: 'treatment aimed at preventing progression of disease and need for hospital admission, and treatment for those unwell enough to need oxygen and hospital-based care.' People at the highest risk of severe disease should already have been told by the NHS if any therapies, such as antiviral medication, are available to them.
The council also say they they will continue to work with partners across the city to ensure they can respond in a timely manner if needed, such as if a new variant of the virus emerges.
You can read more on Bristol City Council's website.
Share your feedback on health or social care services in Bristol by clicking the pink 'Talk to us' button below.