Spotlight: Bridge View Medical
Bridge View Medical is a large primary care network in South Bristol. We spoke to Practice Manager, Brent Stephen, about how the practice is coping with the demands of the vaccination roll-out.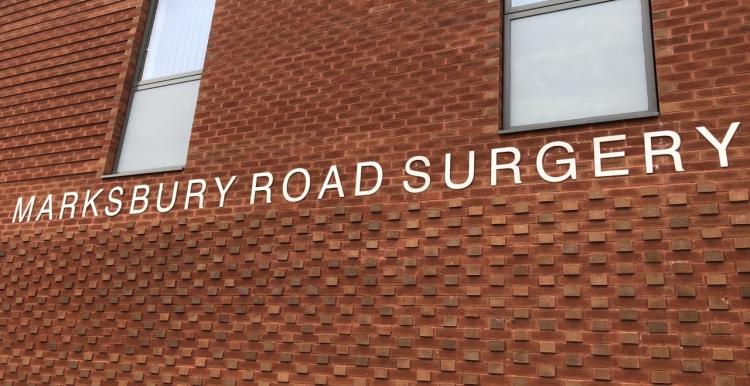 Bridge View Medical covers four surgeries - Gaywood House Surgery, Southville Surgery, Malago Surgery, and Marksbury Road Surgery. The practice is currently rated as good by the Care Quality Commission.
COVID-19 vaccinations are being carried out at the largest surgery, Marksbury Road, in Bedminster.
So far, the practice has given over 7000 vaccinations, including to those in care homes and housebound patients. They have now moved on to vaccinating cohorts 5 and 6.
When asked about how the GPs and practice staff were dealing with the pressures of the vaccination programme, Brent praised all involved, both for being able to keep the PCN's urgent care open by giving patients who need to be seen by a doctor or nurse an appointment, and for ensuring the vaccination process runs as smoothly as possible.
"It's been a huge effort to get this up and running", said Brent. 
I think, overall, the staff have really enjoyed it. That's not saying that it hasn't been challenging, and the day job has almost gone to the side for some of us, but we are getting back on top of that now. And I think overall, it's been good fun.
He also recognised the efforts of the volunteers who have been helping out, by marshaling patients and organising staffing rotas.
I think a lot of the volunteers have enjoyed that, just interacting with people in a way that they've never ever done before.
Brent added that keeping people calm and comfortable throughout the vaccination process has been of paramount importance.
"We're getting people in and out, on time, and as fast and as quickly as possible", he said. "We've been very appreciative - people are probably confused, they're worried, they're anxious, all of those things - and so, we've managed the capacity so that everyone's got the time to talk to them, and we can be friendly, nobody feels under pressure, and we can have a laugh and a joke with the ones that need it, we can spend a bit of extra time with the ones in observation that need it, so overall, everybody's enjoyed it."
Me and the PCN manager have done some really long days, but at the end of the day you walk home feeling like you've done a good job.
We also asked Brent to talk us through the process of getting the COVID-19 vaccination at a GP surgery. Here's what he said:
"People will turn up, and everybody who needs a lateral flow test will have one. We give everyone a briefing, have a a minimum of two people booking patients in, and we make sure everyone has sanitised their hands."
"We also make sure they've got a proper, moisture resistant mask on, and if not, we hand them out."
"Next, we check them in then pass them on to a marshaller. After they've been vaccinated, another marshaller will show them out of the building, to keep a one-way flow going."
"If you've had the Pfizer vaccine, you will be observed for 15 minutes - with AstraZeneca, you can leave immediately.
"We've had very few cases of people reacting badly - you can count on one hand the number of people who have had to be checked over by a doctor after receiving the vaccine, and they've all been able to leave shortly afterwards."
Are you a patient at Bridge View Medical? Share your feedback with us by clicking on the 'Talk to us' button below.