Pulse oximeter rollout to help people recover from COVID-19 at home
Many people are able to recover from COVID-19 at home. If you are at a higher risk of developing severe illness from COVID-19, you may be eligible for a free pulse oximeter to monitor your health and ensure you can get medical care if you need it.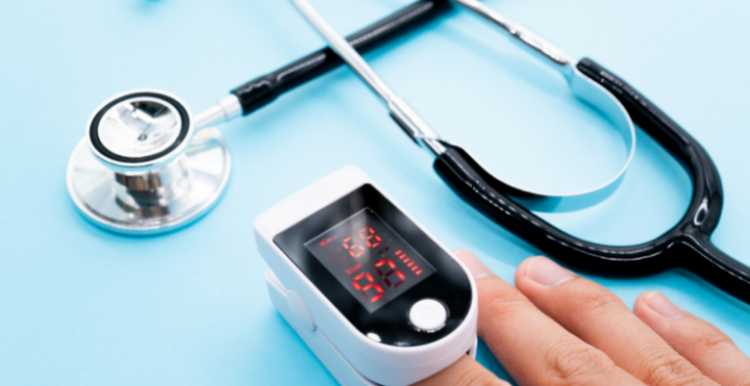 Pulse oximeters are small devices that can be clipped onto a person's finger. They monitor blood oxygen levels, which are used as an indicator that someone with COVID-19 needs extra medical help or a hospital admission.
You may be eligible for a pulse oximeter if you've tested positive for COVID-19 in the last 7 days and:
are over 65 years old
are over 16 years old and have a health condition like COPD, asthma or diabetes
are pregnant
are significantly overweight
have an active malignancy (cancer)
have a learning disability
To find out if you're eligible, you can fill out a short confidential survey here. 
Once approved, you'll receive a phone call and a pulse oximeter will be sent directly to your home or to a local pharmacy. You can then report your oxygen readings to local health and care teams twice a day, in the way that's easiest for you. This could be by email or text message. Some people, including those with a learning disability, might prefer a phone call – which can all be arranged with the service.
People are offered regular prompts or check-ins as part of being on a 'virtual ward', to ensure they are confident in using the oximeter and that they know what to do if oxygen levels fall below normal levels.
It was like a weight being lifted off my shoulders when I was told he would be on the virtual ward. I didn't have to worry about him being dragged off to hospital.
This information is available in several different languages, which can be downloaded below.