People aged 55 - 74 to be offered targeted lung health checks to screen for cancer
Smokers and former smokers (more than 100 cigarettes in your lifetime) aged between 55 and 74 and registered with an eligible GP practice will be invited for a lung health check by the NHS to help identify lung cancer at an early stage.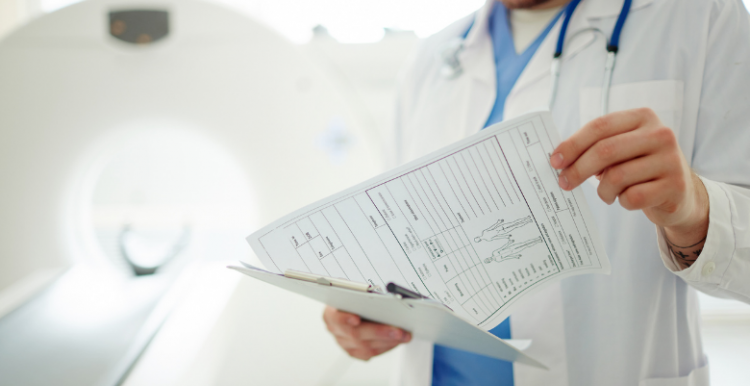 Your lungs work hard for you throughout your life. As you get older, it's worth getting them checked out.
Somerset, Wiltshire, Avon and Gloucestershire (SWAG) Cancer Alliance's Targeted Lung Health Check Programme is a new pilot scheme giving people a chance to check their lung health. SWAG will test how well your lungs are functioning and offer advice and support around keeping your lungs healthy.
You don't need to contact anyone about getting a targeted lung health check. When you're eligible, you'll be contacted by the NHS.
Most of the time, no problems will be found, and SWAG will be able to reassure you that your lungs are working well. In the unlikely case that a problem is picked up with a person's lungs or breathing, finding it early could make treatment easier and more successful.
One of the things being looked for is lung cancer. Many people with lung cancer are not aware they have it, as there are often no signs or symptoms at an early stage. Because of this, most lung cancers are diagnosed at a later stage than other cancers, when they are large or have spread to other areas of the body. This makes treatment harder. If lung cancer is diagnosed when it is small, it is more likely to be treatable. That's where the targeted lung health check comes in.
The lung health checks are being offered to people between the ages of 55 and 74 who are current or former smokers. Eligible individuals will be sent a letter inviting them to a telephone lung health check. This may lead to a face-to-face appointment and low-dose CT scan for some individuals.
The lung health checks are being offered in specific areas across Somerset, Wiltshire, Avon, and Gloucestershire.
Who is eligible for the check?
You must be:
Aged 55 and under 75
A smoker or have ever smoked (more than 100 cigarettes)
Registered with one of the GP practices listed below
South Bristol (Swift PCN)
Armada Practice
Bedminster Family Practice
Crest Family Practice
Grange Road Surgery
Hartwood Healthcare
Hillview Family Practice
Lennard Surgery
Merrywood Practice
North Bristol (Northern Arc PCN)
Pioneer Medical Group
Shirehampton Group Practice
Southmead and Henbury Family Practice
Central Bristol (Bristol Inner City PCN)
Broadmead Medical Centre
Charlotte Keel Medical Practice
East Trees Health Centre
Lawrence Hill Health Centre
Montpelier Health Centre
The Homeless Health Service
Wellspring Surgery
SWAG are hoping to be able to offer lung health checks to everyone who meets these criteria across Somerset, Wiltshire, Avon and Gloucestershire in the next few years, so if you are not invited initially, hopefully you will be soon. If you are not invited, there are several things you can do to look after your lung health in the meantime.
If you notice any of the following and have tested negative for COVID-19, please contact your GP as soon as possible.
Unexplained persistent cough
Unexplained persistent breathlessness
Fatigue lasting four or more weeks
Persistent or recurrent chest infection
Unexplained weight loss
Appetite loss