Have your say: treatment for the menopause
Hot flushes, migraines, mood changes - symptoms of the menopause and perimenopause can have a huge impact on your life. We've heard mixed feedback from those who have tried to access NHS treatment. Good or bad, please share your experience with us.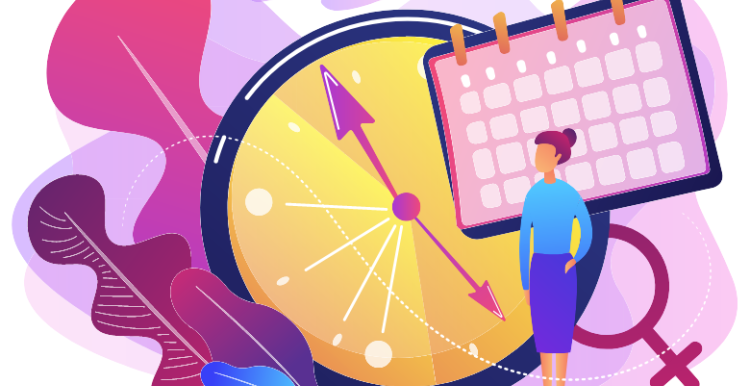 If you are perimenopausal, menopausal, or postmenopausal, you may well have asked for help with your symptoms from your GP or another health service.
We're looking to hear from anyone who has either received NHS treatment or reached out for support at any stage of the menopause. Your feedback will help us understand what's working well in the local area, and where improvements are needed.
The more people we hear from, the more detailed our recommendations to local services will be, and the more the NHS will be able to learn from your experiences. Any personal information you share with us will be kept confidential and your comments will be anonymised in any public reports or research.
There are a number of ways to get in touch with us:
Call 0117 2033594
Join us for refreshments and cake!
On Friday 19 August, we're holding a face-to-face session at St Paul's Learning Centre, BS2 8XJ. Join us from 2:15pm - 3:45pm, help us break down the stigma around the menopause, and talk to us about your experience of NHS care.
Download a copy of our event poster below, and email contact@healthwatchbristol.co.uk to let us know you're coming. Please also let us know if you have any access needs or require an interpreter.
What is the menopause?
Menopause is when your periods stop due to lower hormone levels. This usually happens between the ages of 45 and 55. It can sometimes happen earlier.
Perimenopause is when you've had symptoms of the menopause before your periods have stopped. You reach menopause when you have not had a period for 12 months.
Menopause and perimenopause can cause symptoms like anxiety, mood swings, brain fog, hot flushes and irregular periods. These symptoms can start years before your periods stop and carry on afterwards.

Postmenopause is the time after menopause, when you haven't experienced a period for over a year. However, you may continue to experience symptoms of the menopause.